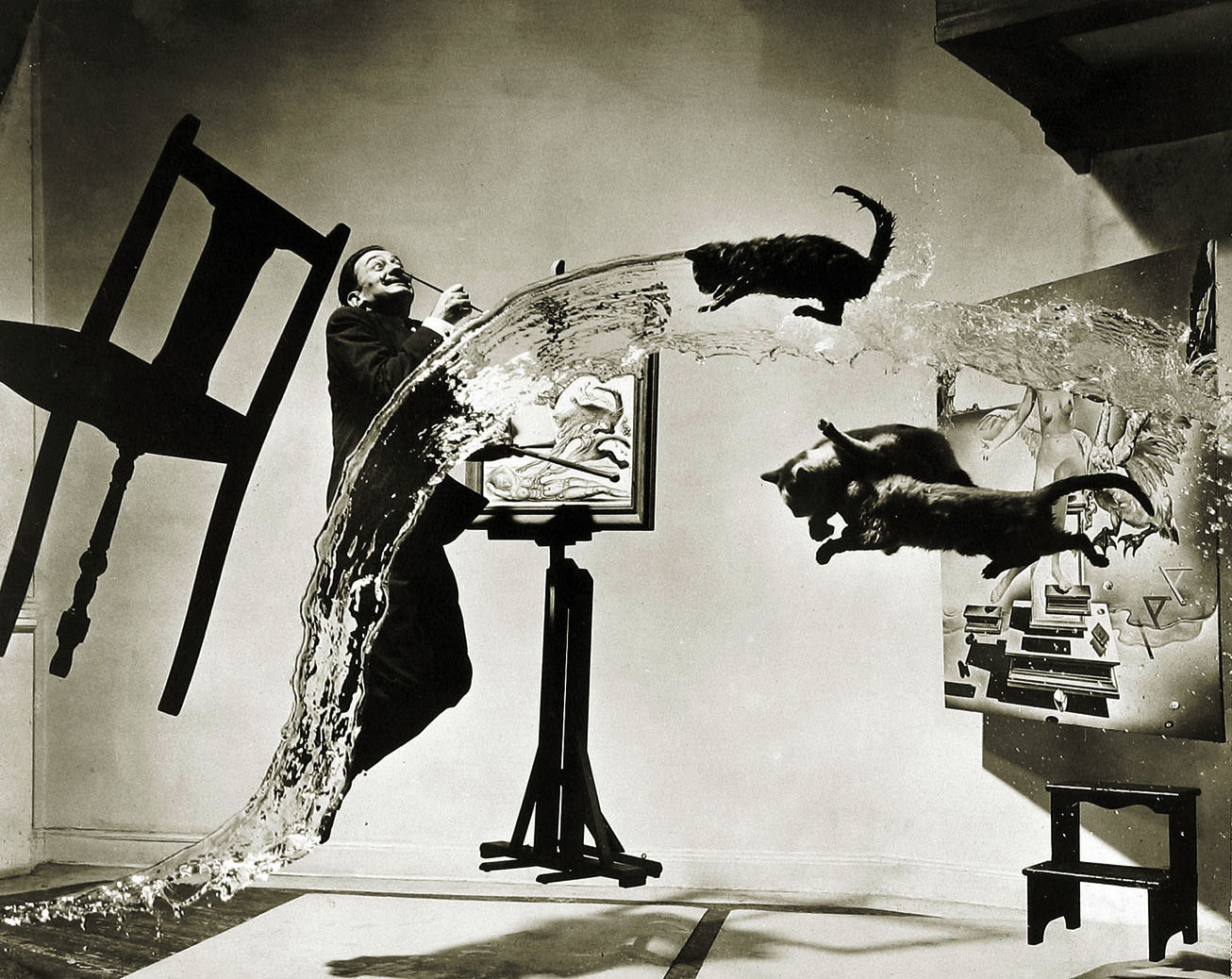 (Halsman — Dali Atomicus)
So remember when I said that now that I'm no longer working in The Crystal Shop I better make the most of my free time left in Scotland? Well, somehow I've managed to full book myself from now until the day we move out. I've got 2 photo shoots each day, a weekend reserved for
Amy & Pete's
wedding, and a few socialising days for catching up with old friends! I've already survived through one week of shooting and I'm loving it!
Once upon a time I read a tweet on Twitter that went....
"If you're not taking pictures, you're not a photographer."
That really resonated with me because at that time I was spending most of my days designing my websites, business cards, stressing about pricing etc... I still work on these things but they only get a sliver of my attention compared to the time I'm spending creating photographs now. How it should be...finally.
And it does feel different. I do feel like I can say "I'm a photographer" with much more confidence these days when I'm taking thousands of images a week.
Last night I was sitting at the dining room table while Miggy was cooking a DEEEE-LICIOUS meal, drinking green tea, listening to Enya howling in the background (love Enya!) and editing scores of photos! Half way through I paused and literally whispered to myself...."I love my life." Those words just flowed out so naturally at that moment.
Creating beautiful portraits is bringing me so much joy. Hopefully, one day (soon)...I'll get paid for it :P
So on to the marvellous finds of the week that will hopefully inspire you to find what brings you joy!
(SO Bizarre — "CONFETTI DEATH BY TYPOE)
(LCD Cathedral in Ghent, Belgium)
And the thing I'm absolutely positootly most excited to share with you today is this phenomenal creation by Washington based painter Tyree Callahan. The letters were replaced with colour pads and voila! Writing with colour! LOVE!
Go enjoy creating something this week! :)
xoxo